Posts for tag: tooth decay
By Richard H. Lestz DDS, PC
September 17, 2019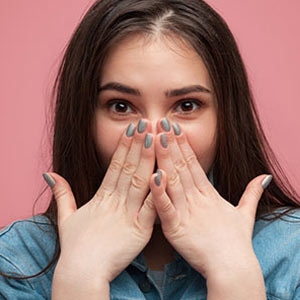 The Millennials, those born around the turn of the Millennium in 2000, are entering adulthood. Like any generation, they have their collective promise—and problems. An example of the latter seems to involve their teeth: an estimated one in three people between the ages of 18 and 34 have some form of tooth decay.
If a recent survey is correct, that may be a result of poor oral hygiene practices. The absence of a consistent, daily habit of brushing and flossing to remove disease-causing dental plaque is the number one cause for dental disease. But a survey of 2,000 millennials found only three in ten brushed their teeth at least once a day with many often skipping brushing for two or more days a time.
Interestingly, more than half of the survey also reported an aversion to dental visits. That will likely need to change if these trends in poor hygiene continue, as aging millennials will eventually need extensive treatment for tooth decay and its close counterpart periodontal (gum) disease to save their teeth. Dental professionals recommend a different dental care track: stop dental disease before it develops. And the key to that is a simple but powerful daily brushing and flossing routine.
This routine should involve brushing teeth up to twice and flossing at least once a day. Brushing should be done with gentle strokes, but include all exposed tooth surfaces (about two minutes to perform a thorough job). Flossing is less popular than brushing, but it's essential for removing plaque between teeth your brush can't reach. To make it easier, you can use pre-threaded floss or a water flosser that removes plaque with a stream of water.
To round out your prevention strategy, you should see a dentist at least twice a year for professional cleanings of hardened plaque deposits (calculus), as well as overall monitoring of your dental health. And if dental visits make you anxious, your dental professional has a number of ways to help you relax.
One thing's for sure: like any other generation, millennials prize both good health and an attractive smile. Adopting a solid oral hygiene lifestyle will do the most to achieve both.
If you would like more information on practicing effective oral hygiene, please contact us or schedule an appointment for a consultation.
By Richard H. Lestz DDS, PC
August 28, 2019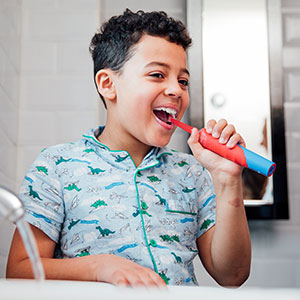 True or false: there's no cause for concern about tooth decay until your child's permanent teeth erupt.
False—decayed primary teeth can lead to potentially serious consequences later in life.
Although "baby" teeth last only a few years, they're essential to future dental health because they act as placeholders and guides for the incoming permanent teeth. If they're lost prematurely due to decay, other teeth may drift into the empty space intended for the emerging permanent tooth. Because of this, inadequate space will crowd the out of proper alignment.
And because they have thinner enamel than permanent teeth, primary teeth are more susceptible to decay. Once decay sets in, it can spread rapidly in a matter of months.
Fortunately, we may be able to prevent this from happening to your child's primary teeth with a few simple guidelines. It all begins with understanding the underlying causes of tooth decay.
Tooth decay begins with bacteria: As a result of their digestion, these microorganisms secrete acid that at high levels can erode tooth enamel. The higher the population of bacteria in the mouth, the higher the acidity and potential threat to the teeth.
The first objective then in preventing decay is to remove dental plaque, the thin film of bacteria and food particles on tooth surfaces, through daily brushing and flossing. And because bacteria feed on sugar as a primary food source, you should reduce your child's sugar consumption by restricting it to only meal times and not sending your child to bed with a bottle filled with a sugary liquid (including formula or breast milk).
To help boost your child's protection, we can also apply sealants and fluoride to teeth to help protect and strengthen their enamel from acid attack. Because we'll also monitor for signs of decay, it's important to begin regular dental visits beginning around age one. If we do detect decay, we can then treat it and make every effort to preserve your child's primary teeth until they've completed their normal life cycle.
By taking these steps, we can help make sure your child's early teeth go the distance. Their current and future dental health will certainly benefit.
If you would like more information on prevention and treatment of tooth decay, please contact us or schedule an appointment for a consultation. You can also learn more about this topic by reading the Dear Doctor magazine article "Do Babies Get Tooth Decay?"
By Richard H. Lestz DDS, PC
March 27, 2017
Cavities can happen even before a baby has his first piece of candy. This was the difficult lesson actor David Ramsey of the TV shows Arrow and Dexter learned when his son DJ's teeth were first emerging.
"His first teeth came in weak," Ramsey recalled in a recent interview. "They had brown spots on them and they were brittle." Those brown spots, he said, quickly turned into cavities. How did this happen?
Ramsey said DJ's dentist suspected it had to do with the child's feedings — not what he was being fed but how. DJ was often nursed to sleep, "so there were pools of breast milk that he could go to sleep with in his mouth," Ramsey explained.
While breastfeeding offers an infant many health benefits, problems can occur when the natural sugars in breast milk are left in contact with teeth for long periods.  Sugar feeds decay-causing oral bacteria, and these bacteria in turn release tooth-eroding acids. The softer teeth of a young child are particularly vulnerable to these acids; the end result can be tooth decay.
This condition, technically known as "early child caries," is referred to in laymen's terms as "baby bottle tooth decay." However, it can result from nighttime feedings by bottle or breast. The best way to prevent this problem is to avoid nursing babies to sleep at night once they reach the teething stage; a bottle-fed baby should not be allowed to fall asleep with anything but water in their bottle or "sippy cup."
Here are some other basics of infant dental care that every parent should know:
Wipe your baby's newly emerging teeth with a clean, moist washcloth after feedings.
Brush teeth that have completely grown in with a soft-bristled, child-size toothbrush and a smear of fluoride toothpaste no bigger than a grain of rice.
Start regular dental checkups by the first birthday.
Fortunately, Ramsey reports that his son is doing very well after an extended period of professional dental treatments and parental vigilance.
"It took a number of months, but his teeth are much, much better," he said. "Right now we're still helping him and we're still really on top of the teeth situation."
If you would like more information on dental care for babies and toddlers, please contact us or schedule an appointment for a consultation. You can also learn more by reading the Dear Doctor magazine articles "The Age One Dental Visit" and "Dentistry & Oral Health for Children."