Posts for: October, 2017
By Richard H. Lestz DDS, PC
October 16, 2017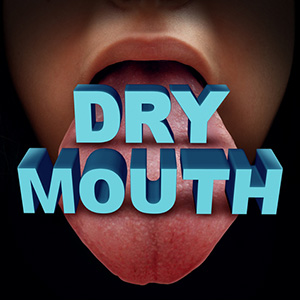 As your mother used to say, "A moist mouth is a healthy mouth." Well, maybe she didn't — but it's still true. Without the constant flow of saliva, your teeth and gums would be less healthy.
That's because among its many functions, saliva helps keep the mouth from becoming too acidic. Just after eating, your mouth's neutral pH level tips to the acidic side of the scale. Acid is enamel's number one enemy, and it takes little time for it to begin dissolving mineral content. But in thirty minutes to an hour, saliva neutralizes the acid; it also helps restore some of the enamel's minerals.
Without adequate saliva flow, acid quickly gets the upper hand. In time, this can greatly increase your risk for dental disease. And for many people, inadequate saliva — dry mouth — is a chronic problem.
There are a number of reasons why. Salivary glands may not produce as much in our later years. In addition, as we age, we may begin taking more medications, some of which can cause dry mouth. Treatments for certain kinds of systemic diseases, particularly cancer, can also inhibit saliva or even damage salivary glands.
If you feel your mouth is continuously dry, make an appointment to find out the cause, which will determine the best course of action to alleviate it. If it's related to your medication, we'll see if there's an alternative. If not, you may need to drink more water when you take your medication and more throughout the day.
There are other things you can do as well. Reduce your intake of acidic foods or caffeinated beverages. Run a cool-air humidifier at night to keep your mouth and nose membranes moist. And you can also try saliva stimulants available by prescription or even over the counter. Chewing gum with xylitol (an alcohol-based sugar) has also been shown to stimulate saliva flow.
Above all, be diligent about daily brushing and flossing and regular dental cleanings and checkups. Keeping a watchful eye will help ensure dental disease doesn't take advantage of your dry mouth.
If you would like more information on managing dry mouth, please contact us or schedule an appointment for a consultation. You can also learn more about this topic by reading the Dear Doctor magazine article "Dry Mouth."
By Richard H. Lestz DDS, PC
October 08, 2017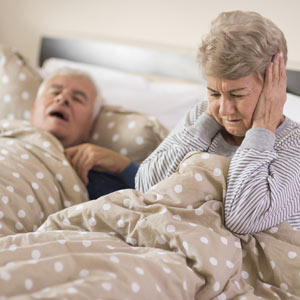 Fatigue, irritability and family complaints about snoring — all tell-tale signs you may have sleep apnea. There's more to this condition than being grouchy the next day — the long-term effect could increase your risks for life-threatening diseases.
But how do you know if you actually have sleep apnea? And if you do, what can you do about it?
Undergo an exam by a physician trained in "sleep medicine." Sleep apnea occurs when the airway becomes blocked while you sleep, dropping the body's oxygen levels; your body awakens to re-open the airway. The event may only last a few seconds, but it can occur several times a night. Even so, sleep apnea is one potential cause among others for snoring or fatigue. To know for sure if you have sleep apnea you'll need to undergo an examination by a physician trained to diagnose this condition. He or she may then refer you to a dentist to make a sleep appliance if you have mild to moderate apnea.
Determine the level of your apnea's intensity. Not all cases of sleep apnea are equal — they can range in cause and intensity from mild to advanced, the latter a reason for concern and focused intervention. Your physician may use different methods for determining the intensity of your case: review of your medical history, examining the structures within your mouth or having your sleep observed directly at a sleep lab. Getting the full picture about your sleep apnea will make it easier to develop a treatment plan.
Match the appropriate treatment to your level of sleep apnea. If you have moderate to advanced apnea, you may benefit from continuous positive airway pressure (CPAP) therapy, an electrical pump that delivers pressurized air through a mask worn while you sleep that gently forces the airway open. It's quite effective, but uncomfortable to wear for some people. Advanced cases may also require surgery to alter or remove soft tissue obstructions. If, you have mild to slightly moderate apnea, though, your dentist may have the solution: a custom-fitted mouth guard that moves the tongue, the most common airway obstruction, down and away from the back of the throat.
If you suspect you may have sleep apnea, see a trained physician for an examination. It's your first step to a good night's sleep and better overall health.
If you would like more information on sleep apnea treatments, please contact us or schedule an appointment for a consultation. You can also learn more about this topic by reading the Dear Doctor magazine article "If You Snore, You Must Read More!"